Life Signs Re-released on CD!!
You now have the chance to get the long out-of-print first SETI album on CD again. A limited pressing has been made available in Germany. Including two bonus tracks, "Places" was a song that was written for the album back in 2002 but didn't make it to the album. and also the powerful live version of "The Ship of Joy" from the October 2010 concert.
The CD is available at Amazon DE On this link, plus also on the Discogs marketplace On this link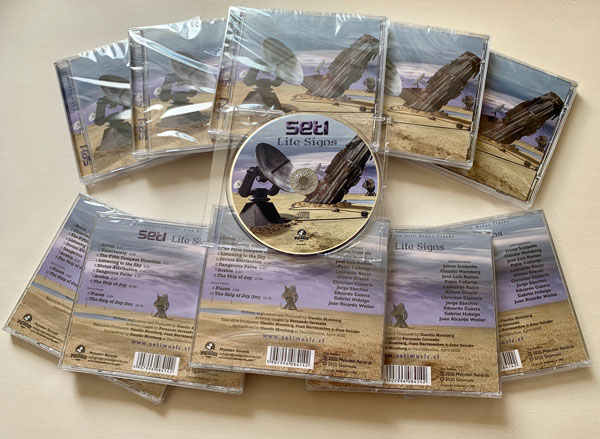 Listen to SETI
You can listen to all three studio albums through either Youtube music, Spotify or Apple Music
Head to the Discography section of our website, and you will find links to listen to the complete SETI studio discography on all major streaming platforms.



Seti on social networks
Don't forget to follow us on twitter: @SetiMusicProg and also like our page on Facebook. You may also contact us on those social networks, we look forward to read from you!